When I left school, like many students, I didn't know what I wanted to do. I didn't have a clear career path. I enjoyed studying IT at school and got top grades but I was also creative. Straight after leaving school, I started an NVQ in retail with the thought that I could combine my creative flair to succeed in retail.
It turned out that in the early 2000s, doing an NVQ in retail was a way to get staff into stores. Although I worked in an art shop which kept me engaged and although the training to be a store manager was useful, it wasn't fulfilling me.
I jumped from job to job when I eventually landed a role at a web design agency. They were primarily a lead gen agency but they took me under their wing and I saw the potential that online marketing could create.
I knew this was the industry for me. I still wasn't sure what I wanted to do within that online industry but it excited me. I studied some part-time courses, Dreamweaver to learn web design along with Adobe Photoshop, and Lightroom and even did an ECDL… yup a European Computer Driving Licence.
I eventually landed my first junior role in SEO as a link builder in 2010. I loved it. I learnt so much. One of the first projects I got to work on was Argos and the Range. I was picking up so much knowledge on how the internet worked for big brands and how agency life ran. I loved it. I loved learning and soaked up the knowledge like a sponge.
I had left school not knowing what I wanted to achieve in life and now I was sitting in boardrooms 20 floors high in corporate offices in London learning more and more about SEO every day.
My career continued through a variety of agencies eventually to an in-house role for several years. That in-house role in 2014 is where I first dipped my toe in the fantastic PPC waters.
Up until this point, my career had always been employed. I had never really contemplated being self-employed. I assumed that being self-employed was far too complicated. I didn't have the first idea about taxes, registering as a business or where to even find work. I wasn't a business owner. I didn't know how to run a business.
Winning the First Client
In 2019 I had my first child. During my maternity leave, I hated being away from the industry. With SEO and PPC things moved so quickly and I was fearful that whilst out of the office I would fall behind. I tried to keep up to date with the latest industry changes. But it wasn't the same. When a friend of a friend asked me for some digital marketing advice, I found myself back in the boardroom explaining the pros and cons of both SEO and PPC. It wasn't long before we struck a deal to do a bit of work together. This was the catalyst for going self-employed.
At first, it wasn't real! I was just helping someone. I charged what I thought was a good rate. To them, they knew I should have been charging an awful lot more. But they were happy to get good advice and I was happy to keep my toe in the game and earn a little on the side.
Life Now as a SEO & PPC Freelancer
Fast forward to 2023 and I've been full-time self-employed for three years. I now look back and wonder why I never took the leap sooner. When you work for yourself, you need to be resourceful and you need to be all elements in the business. You need to write proposals; you need to be sales. You need to do the finance, invoicing, marketing not to mention doing the actual work.
One of the biggest recommendations for anyone looking to take the plunge into freelance PPC is to use your network. When you work in an office. Whether that's in an agency or in-house. There's always someone to talk to. To bounce ideas and ask questions. But being freelance you still need to ask questions or bounce ideas and this Is where community is key.
Whether you join dedicated Slack groups, WhatsApp groups, courses or communities there's a wealth of other freelancers doing the same as you. They are often happy to have a chat and pass on their knowledge or pass on work when they have too much.
Imposter Syndrome
One of the biggest struggles when going self-employed for me was the imposter syndrome. It is SO real. I always compared myself to big agencies with 20 staff and more experience and that always held me back.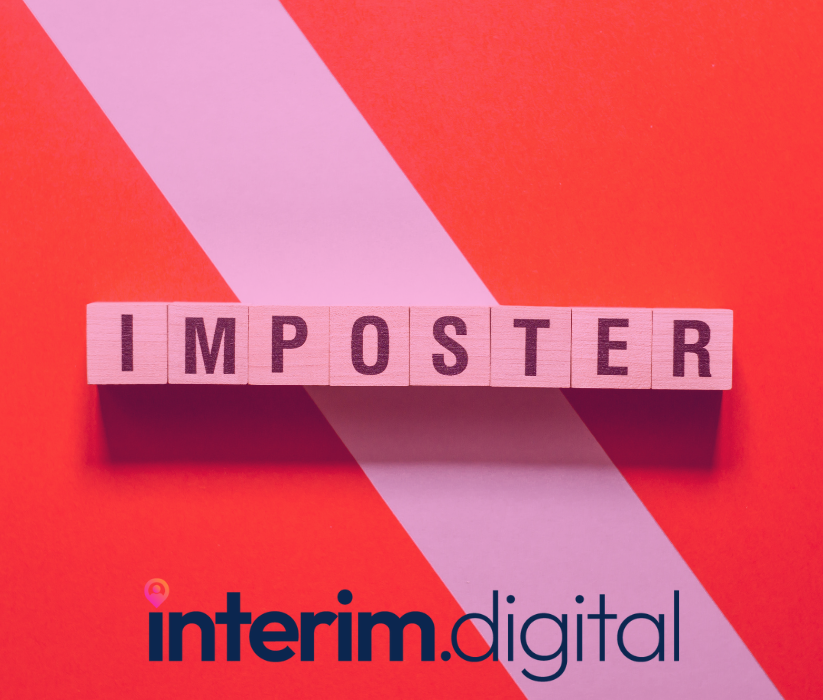 Someone once said to me to visualise a scale of 1 – 10. All you ever needed was to be one step ahead of your client. Those big agencies are probably a 10. But they will have clients that are a 9. So as long as you know slightly more than the client you know enough to share your knowledge back to them. You may well be starting your journey to becoming a freelance PPC Consultant and only be a 3. You've got the experience; you've got the knowledge and as long as your clients are a 1 or 2 then they will love to work with you as you know more than them. You can strive to grow to become a bigger agency or more experienced in a specific field and become a 10. Or you can be happy being a 2 or 3 and working with clients that have little to no knowledge.
There is a place for everyone on this scale and enough work to go around. The longer you are in the industry, the more you learn the further up the scale you can go. This bit of advice helped squash the imposter syndrome. I stopped comparing myself to agencies at the top of the scale and found comfort in where I was on this scale. It also helped me position for clients at the right stage of their journey for me to comfortably help them. This boost in confidence and reduction in Imposter Syndrome helped my business to excel.
Amanda's Final Thought…
My last bit of advice is to accept help. It's very easy to think that you know SEO or PPC and therefore don't need help. Going freelance does not mean going it alone. There is so much help out there for businesses. I've been part of a variety of programmes that have taught me business finance. They've taught me pricing structures. Connected me with other businesses, I've received mentorship, counselling, mental health support and even support to get grants that have resulted in receiving thousands of pounds to get my business off the ground.
As for my business, I'll never stop learning and am currently doing an advanced conversion tracking course for Google PPC and loving what I am learning. I don't think I could ever go back to being employed. I enjoy the freedom too much, especially when it's sunny and I decide to pop to the beach for a walk in the middle of the day.
If anyone is looking to go freelance, I would say do it and jump in with both feet. I've been fully booked since I started this journey and as long as I keep working hard and keep learning and adapting, long may that continue. Become active within the community, help others and others will help you. The freelance PPC community is a wonderful place to be and I wish I had joined it sooner. The beauty of both SEO and PPC is that there isn't a pre-defined career path to enter the industry. So, whether you're changing careers or starting a new one you can always find your place in the industry.
Amanda White is a Freelance SEO and PPC Consultant based in Cornwall working with clients across the UK. Her SEO & PPC career started agency side in 2010 working for household brands including Argos and The Range. She has also worked in-house as a Digital Marketing Manager before going Freelance. She specialises in working with E-commerce brands and when not working can be found surfing and Stand Up Paddle Boarding at her local beach in Cornwall.